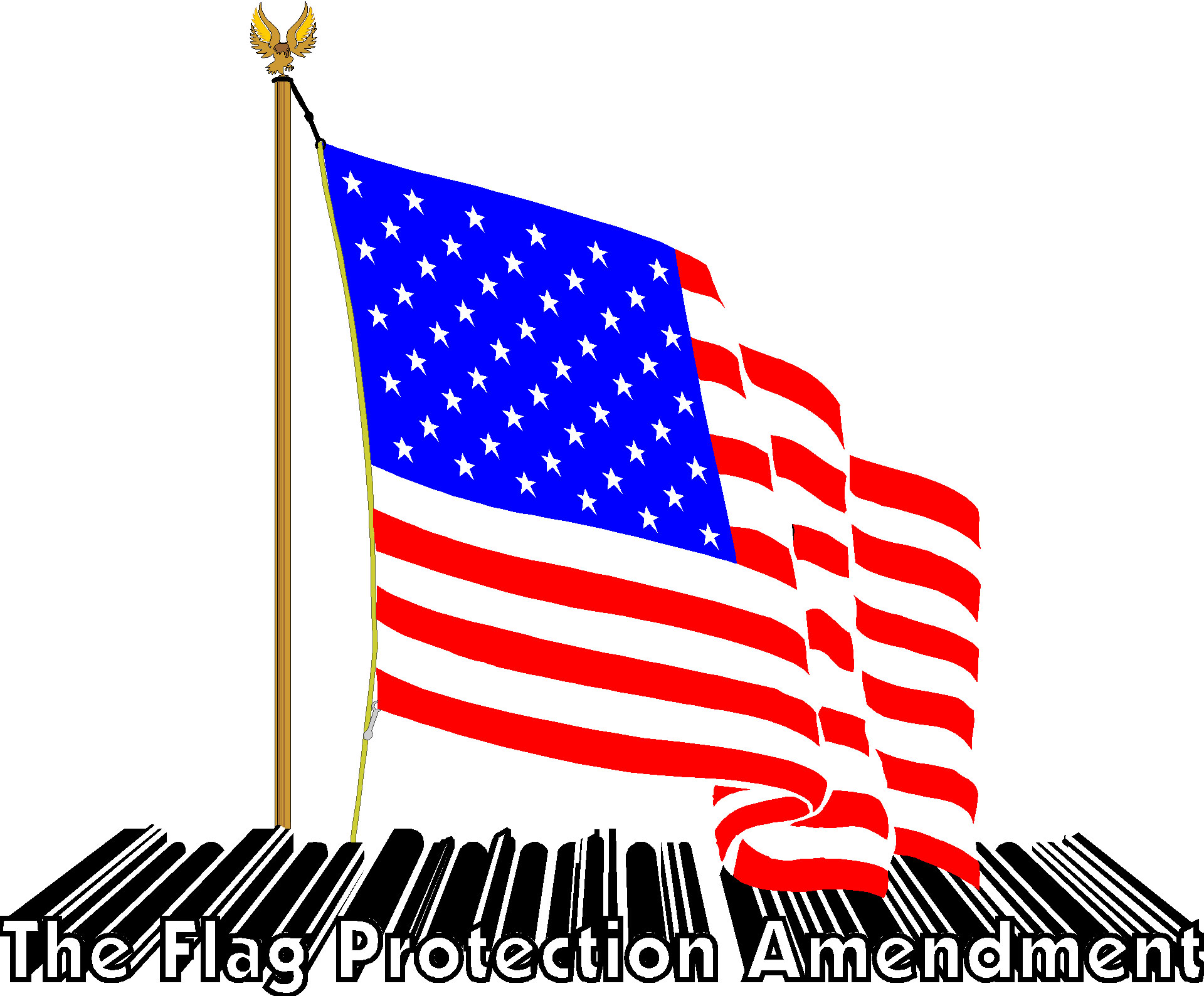 A Different Perspective
Roy A. Harrell Jr., 32°
The proposed flag amendment will invite flag abuse and generate endless litigation.
Since receiving my copy of the June and July issues of Scottish Rite Journal, I have given a great deal of thought to its articles on the Flag Protection Amendment. The purpose of this article is to offer an alternative view on the proposed amendment. Before so doing, let me assure all that I revere the American flag and have served it in both the military and civilian facets of my life. I regard the flag as a beautiful and inspiring banner representing freedom and justice for all Americans. Throughout my life, I have always found my heart stirred when seeing it freely displayed, especially at American military and civilian installations overseas. Yet I think in the final analysis, it can only be protected by us, the American people, not an amendment to the Constitution.
What do I mean? Each citizen can gaze upon the flag, and it can mean what our heartfelt patriotic beliefs tell us individually. I feel that government "protection" of this or any nation's banner can only invite scorn upon it. A patriot cannot be created by legislation, any more than racial harmony sanctioned by numerous civil rights pieces of legislation could have prevented the recent racial incident, abhorred by all rational persons, in Jasper, Texas.
I would assert that patriotism, like racial harmony, must be carefully nurtured in the family and educational process. These sentiments must come from the heartfelt emotions of true beliefs, credos, and tenets. The principles supporting patriotic feeling and racial justice are already outlined by the American Constitution. When the flag is not accorded proper consideration under the flag code, it upsets patriotic Americans like me. And rightly so. But as presently written, I doubt the proposed amendment will protect the banner from desecration as claimed by proponents—indeed all it will do is invite flag abuse by societal detractors not to mention generating endless litigation.
True, the United States Constitution can be amended and has been amended in the past. But I would ask whether an amendment often judged in conflict with the First Amendment can accomplish any lasting purpose, or will it bring further confusion and discontent, diminishing the beauty the flag now revered by the vast majority it its loyal subjects, the people, acting free of any compulsion legislated by government edict? Our nation was not founded on devotion to symbols, but rather on principles, beliefs, and ideals—all of which are expressed in the Constitution and the existing amendments to that great document, the law of our land. I would assert that American veterans who have protected our banner in battle have not done so to protect some symbolic image.
Rather they have carried the banner forward into battle with great reverence for what it represents, namely freedom in the purest form ever devised by man. Therein for me lies the beauty of our flag. The proposed amendment, in my opinion, would only stain the image of our banner, as it would no longer wave free, unprotected, and unregulated by government but, instead, held high by us, the American people as individuals and a nation.
I do not think we should delegate to the government our responsibility for citizenship. If we do, we endanger our most cherished and precious freedoms. Teaching in our homes and in our schools, public and private, the principles evident in our Constitution requires responsibility and a whole lot of sacrifice. It would seem prudent to use the advanced technology of the 21st century, the computer, e-mail, the Internet, and all new communication devices to outline American ideals, inspire good citizenship, and promote harmony amongst people irrespective of color, thus creating new patriots in lieu of spreading some false patriotism by the supposed panacea of an amendment. If we devote ourselves energetically to education, we will enhance pride in and understanding of our heritage. And what a heritage we have! Respect for that beautiful flag can, in the end, only come from the hearts of people. Any attempt to bestow honor by some government edict or decree represents ill-conceived myths and gaps in our thinking. I hope the Senate will carefully consider these points, but I am prepared to live with the consequences.
---
Roy A. Harrell, Jr.
has served Ozona, Texas, Lodge No. 747 as Junior and Senior Warden, as a member of the Lodge Committee on Work. Installed in July 1998 as the Lodge's Worshipful Master, he holds a Class A Certificate in Esoteric Proficiency issued by the Most Worshipful Grand Lodge of Texas A.F.&A.M. A 32° member of the Valley of Austin, Texas, since April 1957, he is also a past President of the Cornerstone Club, United States Department of State, Washington, D.C., and served from 1962 to 1994 as a Foreign Service Officer (assignments including sub-Saharan Africa and Europe) with special emphasis on economics, political science, and law. Presently, he continues to do consulting in addition to owning and managing a goat and cattle ranch in Southwest Texas.
---
This article continues a new series titled "Essays from the Edge." The essays—sometimes controversial—are designed to spur thought about issues in Masonry. For this feature to succeed, new materials will be needed. Please send thought-provoking articles to: SCOTTISH RITE JOURNAL, 1733 16TH ST, NW, WASHINGTON DC 20009–3103. Please mark the submission as an "Essay from the Edge." You can also e-mail essays to edge@srmason-sj.org Thank you!