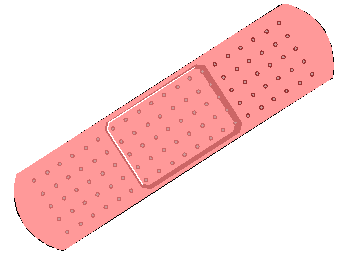 Scottish Rite Children's Medical Center
A History Of Caring For Children
James E. Tally, Ph.D., 33
Eugene A. Hayes III, 32, K.C.C.H.
Scottish Rite Children's Medical Center is a hallmark in Atlanta, well known for its service on behalf of sick and injured children. With support of Brethren of the Valley of Atlanta, Scottish Rite Hospital opened in 1915 as the state's first hospital devoted exclusively to children. Scottish Rite became a model for many Shrine hospitals and burn institutes which were later founded across the country.
In 1915, Scottish Rite Hospital consisted of two rented cottages in Decatur, Georgia, just east of downtown Atlanta. The Hospital provided indigent, crippled children a place to recover after having surgery at other Atlanta hospitals. It accommodated 18 patients, 20 in case of urgency.
Scottish Rite Hospital operated on a shoestring budget to care for children whose families were too poor to find help anywhere else. It was not an impressive edifice or medical pedigrees that allowed Georgia's first hospital for children to carry on its day-to-day mission. It was the wise administration of resources by men and women with vision and a compassion for children.
In 1919, Scottish Rite Hospital opened a new 50-bed building. In honor of the Masons who raised money to build the facility, the name was changed to Scottish Rite Hospital for Crippled Children. With the new building came the addition of orthopaedic surgical services for those children who could not afford to pay for their care.
Growth For Children
In 1966, Scottish Rite began taking paying patients to make specialty pediatric care available to those who were able to pay. Other pediatric specialists joined the orthopaedists on staff as new surgical clinics were added. Several years later, a Pediatric Continuity Clinic was added to develop more pediatric medical services. Neurology, allergy, and cardiology clinics soon followed.
By the early 1970s, Scottish Rite had outgrown the original Decatur location. In 1976, Scottish Rite moved to a new 50-bed facility on seven acres in north Atlanta. With this move came additional services such as a four-bed Intensive Care Unit and a new name—Scottish Rite Children's Hospital—that better reflected the full range of pediatric services now available to children.
In recognizing that children who are sick or injured need special services, Scottish Rite's leaders added a pediatric emergency room in 1984. Just three years later, Scottish Rite was one of the first hospitals in Georgia to receive state designation as a pediatric trauma center.
Commitment To Charity Care
True to its roots of providing charity care, Scottish Rite formed its Child Care Committee in 1984 to ensure that funds for charity care were fairly allocated and available for those truly needy patients. Today, the Committee continues to play an active role in ensuring financial assistance for needy families.
Paul E. Manners, 33, G.C., has been a visionary of Scottish Rite's growth since he joined the Board of Trustees in 1976. Paul served as chairman of the Medical Center Board of Trustees (a volunteer position) from 1983 to 1995. To honor Paul for his unending dedication to children, the Board of Trustees renamed the Child Care Endowment Fund the Paul E. Manners Child Care Endowment Fund in 1995. Last year, Scottish Rite provided $22.8 million in charity, indigent, and Medicaid assistance to 50,969 children. These numbers are a tribute to Paul's diligent efforts on behalf of children.
Quality Care
Today Scottish Rite Children's Medical Center provides general pediatric services and advanced subspecialty care at its main campus in north Atlanta and four satellite locations across metro Atlanta. With over 500 pediatric physicians and dentists from 41 pediatric specialties on staff, Scottish Rite cares for children from birth to age 21.
Allowing a child to "treat" her doll before she receives treatment
is just one way the staff at Scottish Rite Children's
Medical Center meets the unique needs of children.
Just as Scottish Rite is committed to caring for kids full time, it is also committed to providing the highest quality care. That commitment is evident in that Scottish Rite has earned two consecutive "Accreditations with Commendation" from the Joint Commission on Accreditation of Healthcare Organizations. This distinction was awarded to only four percent of hospitals surveyed during the same six-month period.
Through excellent patient care, advanced technology and nationally recognized physicians, Scottish Rite provides family-centered care for children and adolescents. Last year, this 165-bed complex had over 147,000 patient visits and 56,000 emergency department visits.
At Scottish Rite Children's Medical Center, we know children have special needs. That's why "We Care for Kids. Full Time." If you would like to learn more about Scottish Rite or the Paul E. Manners Child Care Endowment Fund, please call Mr. Lou Graner, Director of Development, at (404) 250–2245, or write to him at 975 Johnson Ferry Road, Suite 550, Atlanta, Georgia 30342.