---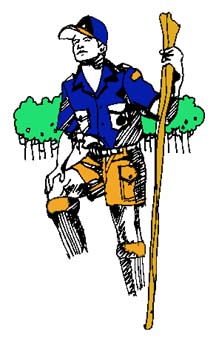 Gary A. Davis, 32, K.C.C.H.
Past Grand Master, 1996
Grand Lodge of Oklahoma
Oklahoma's Masonic Education Training Staff (M.E.T.S.) is teaching Brethren to answer questions intelligently and confidently about Freemasonry.

---
Nearly all Americans remember the Boy Scout motto, "Be Prepared." Our problem is that most of us fail to apply it to our everyday lives and, particularly, to Masonry. How often are we prepared to respond to a non-Mason when asked "What is Masonry?" or "What do Masons do?" or "What has Masonry done for you?" Tough questions if you aren't prepared!
In Oklahoma, we are preparing our Masons to answer these and other questions. Our Grand Lodge has prepared a four- to six-hour seminar to help our members respond intelligently and confidently to the above questions. Also, the seminar includes an overall history lesson on our Fraternity. Over 100 members have been trained as facilitators for the seminar and are called M.E.T.S. (Masonic Education Training Staff).
Sessions are hosted by Blue Lodges, Scottish Rite Temples, and Shrine Temples. Some Shrine Temples have even challenged Blue Lodges to beat their attendance at sessions. The Grand Lodge has paid for all the materials and costs for the facilitators. Since November 1995, we have trained over 650 members who have all been enthusiastic about the newly developed educational program.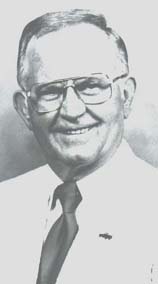 What is great is the fact that it has made these Brethren comfortable talking about Masonry. It has even inspired one of our number, Brother C. K. "Ken" Shroyer, 32, Past Master of Western Star Lodge No. 138, to write a poem. Bro. Shroyer is a member of the Scottish Rite Bodies of Guthrie, Oklahoma, and has been a Mason for over 50 years. He currently serves as Chaplain of his Lodge. Here is his poem.
Brother C. K. (Ken) Shroyer, 32
A Time For Education
It's up to us, we've heard it said, the summons oh so clear,
To share the light and spread the word on Masonry so dear.
The challenge that we face today if Lodges are to grow,
Is to activate our members soon with values folks should know.
The fact that WE must take the torch and carry it with pride,
Is oh so true for us to build and with programs to provide.
The Oklahoma M.E.T.S. is great, our education source,
It's now in place for all to share this true and guiding course,
Designed to guarantee and give the answers that we need
When we go out and lead the way for Lodges to succeed.
Materials are provided and the door is opened wide,
But we must take the torch in hand and message there provide.
Communicate and show the light, the ideals that we prize.
Then spread word throughout the land and help Masonry come alive.
Commitment we truly try to build, attracting trustful men,
So that benefits to the ones we love will never end.
Our children and grandchildren will reap the harvest true,
But that depends on actions now and what we say and do.
It's in our hands now, Brothers, to grow with quality.
Promoting our Fraternity depends on you and me.
So step up never doubting that it's time to educate.
This is the time, this is the place, no longer can we wait.
In God we base our trust and faith, our efforts are the test,
For He will truly guide each day if we well do our best.
Despite our number-one deterrent, apathy, we must continue to stress Masonic education to our members and pray that each day will bring more Brethren to the realization that they must get involved in promoting our Fraternity and making it grow into the best that it can be! We sincerely welcome all other Jurisdictions to join with us in these endeavors. Then all Freemasons in North America will "Be Prepared!"

---