Stephen J. Trachtenberg, 33, Grand Cross
President, The George Washington University
Washington, D.C.

---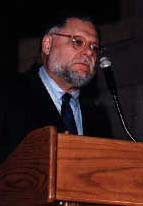 To receive this great honor, the Grand Cross, and to respond to its award, would be a sufficient challenge for me. To be asked to respond on behalf of such a sequence of distinguished honorees, leaves me feeling almost overwhelmed. Where do I begin? And what can I say that will do justice to this wonderful occasion? Let me speak to you from the heart. We are living at a time when Americans are reassessing the balance between personal striving and communal solidarity. We are often warned that if all we focus on are our personal egos, then the social bonds that make life tolerable are going to rip apart even more than they already have.
Stephen J. Trachtenberg, 33, Grand Cross
And that is why the work of the Scottish Rite has such significance. There are many organizations that, once they get going, begin to ask themselves whether they can be of service to their communities, their nation, and their world. But those who enter the Scottish Rite, by the very act of entering, are saying that service to their fellow human beings is fundamental to their own lives--that they have a sense of mission and duty which must find an outlet if they are to feel completely at peace with themselves.
In responding on behalf of my fellow Grand Cross honorees, I would like to compare the Scottish Rite to the lens through which light must pass when it is focused on a sheet of paper and begins to start the flame that will eventually cook our food for us. Our longings for service must be focused before they can become effective. We need guidance and feedback from those who feel as we do before our individual energies can be of service to other people.
What participation in the Scottish Rite signifies is that we have opened ourselves, our minds, and our hearts to the joys of individual and collective accomplishment. In thanking you for the gift of membership and, in this case, the Grand Cross, we also thank you for helping us to become most fully ourselves.

---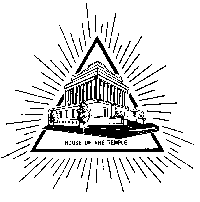 Please remember The House of The Temple Historic Preservation Foundation, S.J., USA, with your gifts and in your will, 1-800-486-3331.
---