Forever Grateful
Teresa Garrett
c/o Scottish Rite Center for
Childhood Language Disorders
Kennewick, Washington
A parent writes to express her deep gratitude for the help the Scottish Rite has given her child.

---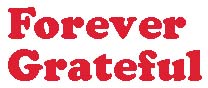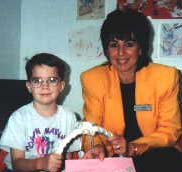 Mark Garrett and Susan Bruemmer
Dear Scottish Rite,
Thank you so much for helping Mark reach his goals. Let me explain the difference speech therapy has made. Mark, at age two, was a very frustrated little boy. He communicated by screaming, biting, kicking, and hitting. He was so frustrated and unhappy that he did not like to be touched, hugged, held, or given any type of affection.
In return, very seldom did he give any affection. As parents we were deeply concerned and wondered what we were doing wrong. Then, we began speech therapy with the Scottish Rite. The change in Mark was almost immediate. As Mark found ways to communicate, his true personality began to shine through. Today, Mark is very delightful to be around. He talks, laughs, teases, and can express himself very well. Mark is also very affectionate and compassionate. Speech therapy has made the difference between night and day.
Now there are many successes in Mark's future. None of this would have been possible without the Scottish Rite and Mark's clinician, Susan Bruemmer. You have all made this wonderful change in Mark possible. Susan always knew just what Mark needed. Then she would take the time to explain to us what we needed to do to best help Mark. We will forever be grateful.
Thank you from the bottom of my heart for all your support.