---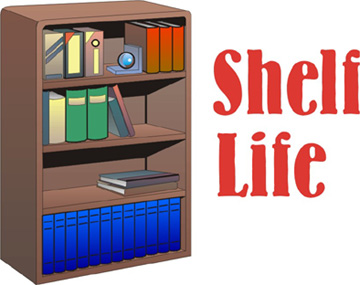 Jim Tresner, 33°, Grand Cross
Book Reviews Editor
The Scottish Rite Journal
Of all the good times of the year, December is especially the time for old friends and old books. Both have a long "shelf life." A warm fire, a warming glass, the quite susurration of snow drifting by the window, and a conversation with an old companion—human or book—comes as close to perfect contentment as I expect to find this side of eternity. The books this month are books for a December evening, old friends which help with the background—the context—of Masonry, even though they are not about Masonry itself. I find them helpful for my thinking, and you may, too.
The Golden Bough: The Roots of Religion and Folklore by James G. Frazer, 1890, hardbound 407pp. illustrated, Gramercy Books, ISBN 0–517–33633–2 Price may vary. Order from your local bookstore or from the Internet.
This is the great-grandaddy of books exploring man's search to understand and relate to the spiritual or invisible world. First published more than 100 years ago, it has remained constantly in print and has had a profound effect on the thinking of Freud, T. S. Eliot, and other men and women who shaped our world. For me, it adds richness and depth to all the Degrees of Masonry as we see the same themes and ideas in our work which have occupied man's thinking from time immemorial. Cultural anthropologists have researched further into some areas Frazer discusses; in a few areas, his thinking has been supplanted. But it is still a work of great value.
The Mythic Image by Joseph Campbell, 1974, hardbound 552pp., 400+ illustrations MJF Books, ISBN 1–56731–122–9 Order from your local bookstore or from the Internet.
I've mentioned Campbell's books before, of course, and will surely mention them again. What Frazer was to the last century, Campbell is to ours. In this book, he relates myth to dream and explores the great mythic traditions. He illustrates them and their development with works of art from many different cultures. The book is vast in its scope and profound in its depth.
Masonry uses myth in its every aspect, for myth was and is the primary means by which man explores his own mind and nature. Digby Diehl, writing in the Los Angeles Times, said "In the dazzling variety of photographs and reproductions, complex cultural comparisons are accessible to laymen with the clarity that usually comes only through intense scholarship—this is a trip well worth the effort." And it doesn't take that much effort. I highly recommend this to beginning and experienced Masons alike.
While we're on the topic of warm books for a cold December evening, don't forget Ill. William Fox's book, Lodge of the Double-Headed Eagle: Two Centuries of Scottish Rite Freemasonry in America's Southern Jurisdiction hardbound, 492 pp. one volume, $35 ($28 to Scottish Rite Research Society members; see boxed text, page 30, for membership information). This history and overview of the Supreme Council and the tides of American and world history which wash around it is "must" reading for every Scottish Rite Mason. Order from: The Supreme Council, 1733 16th Street NW, Washington, DC 20009–3103; make check (domestic only) payable to SCOTTISH RITE FOUNDATION, SJ, USA, INC.
Sacred Geometry: Philosophy and Practice by Robert Lawlor, 1982, softbound 112pp., 202 illustrations and drawings, Thames & Hudson, ISBN 0–500–81030–3. List price: $15.95; available at your local bookstore or on the Internet.
This is still a "December book," but it's a book for a crisp December morning when you feel the need of a challenge. Unless you are one of those fortunate souls to whom geometry comes easily (for me, "cube" is something the butcher does to a steak you are going to bread and fry), this book may be a bit of a struggle. But it is a struggle well worth making. If you have ever wondered why Masonry regards geometry with such importance as a symbol, this book will explain. It's very good, it just isn't very easy. But then, Masons like a challenge.
---
Editor's Note: Unless otherwise noted, most books are available at or through your local bookstore. Prices may vary.
---
Jim Tresner
is Director of the Masonic Leadership Institute and Editor of The Oklahoma Mason. A frequent contributor to the Scottish Rite Journal and its book review editor, Illustrious Brother Tresner is also a volunteer writer for The Oklahoma Scottish Rite Mason and a video script consultant for the National Masonic Renewal Committee. He is the Director of the Thirty-third Degree Conferral Team and Director of Work at the Guthrie Scottish Rite Temple in Guthrie, Oklahoma, as well as a life member of the Scottish Rite Research Society, author of the popular anecdotal biography Albert Pike, The Man Beyond the Monument, and a member of the steering committee of the Masonic Information Center. Ill. Tresner was awarded the Grand Cross, the Scottish Rite's highest honor, during the Supreme Council's October 1997 Biennial Session.